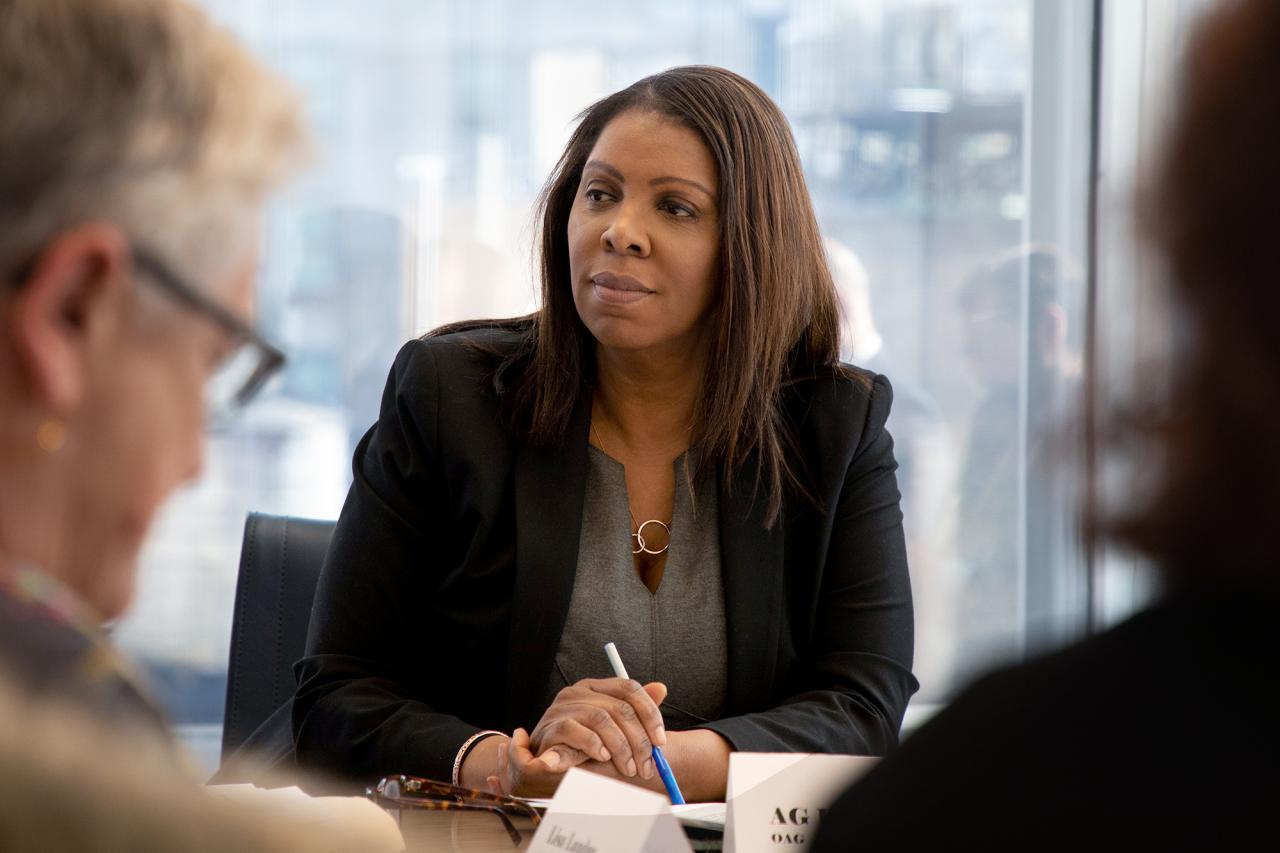 Constituent Services Bureau
The Constituent Services Bureau (CSB) connects members of the public to resources within the Office of the New York State Attorney General and to services offered by other government agencies and organizations. CSB is one of the primary points of public contact for the office and serves as a vital liaison for information and assistance between our bureaus and members of the public. CSB receives thousands of inquiries each year; as appropriate, complaints are routed for handling by the office's programs for complaint mediation. 
---
Intergovernmental Affairs
Intergovernmental Affairs is responsible for the coordination of all significant communications between the Office of the New York State Attorney General and New York's public and elected officials. Intergovernmental Affairs also orchestrates the office's community-outreach initiatives, partnering with not-for-profit, grassroots, community, and issue-based organizations, as well as elected officials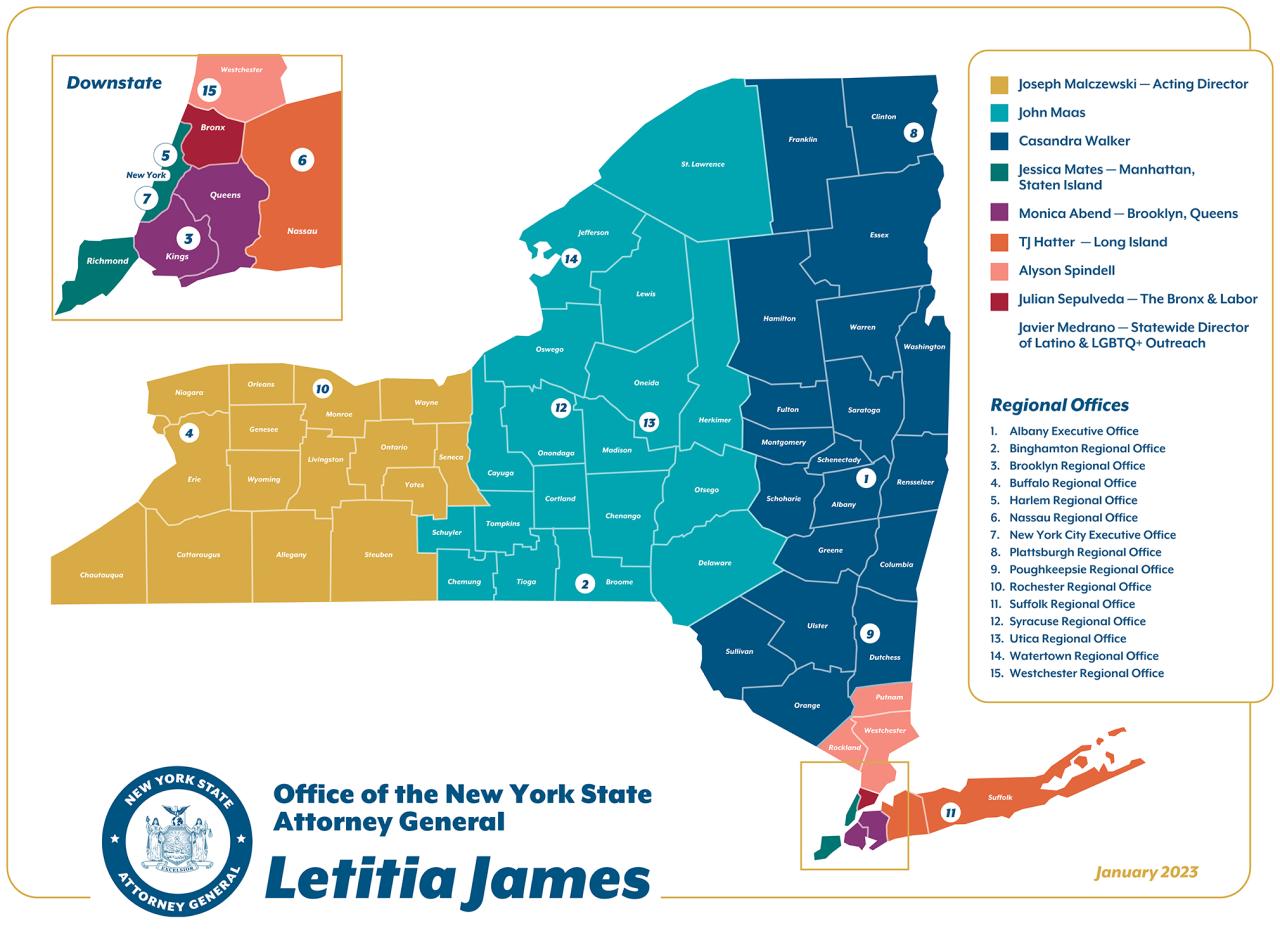 ---
Legislative Affairs
Legislative Affairs is responsible for the Office of the New York State Attorney General's legislative work, advocating for changes of law relevant to the Attorney General and providing legislators and stakeholders with technical input on bills that pertain to the authority and expertise of the office. Legislative Affairs also helps to develop policy solutions and supports the office in its interactions with legislators, advocates, and other stakeholders. 
---
Public Information and Correspondence Unit 
The Public Information and Correspondence Unit handles communications from the public, and identifies trends in topics important to New Yorkers. The unit drafts journal messages, certificates, and proclamations to honor organizations and notable individuals, and to commemorate special dates and important historical milestones.
The unit also manages the production, editing, and distribution of public-resource publications offered by the Office of the New York State Attorney General. Our publications cover a wide range of topics, and are offered free of charge to individuals, nonprofits, and other governmental organizations.
---
Records Access Office (Freedom of Information Law (FOIL))
The Records Access Office (FOIL) provides access to records to citizens interested in obtaining records related to government operations. Records include documents and computer media. Access to records is limited by certain exemptions, including those that intend to protect privacy and the names of confidential informants, and those where the production of records would impair, interfere with, cause substantial injury to, or endanger an individual or government operation.
---
Research and Analytics Department
The Research and Analytics Department (RAD) supports many of the office's major investigations and initiatives, contributes to policy development and litigation for several complex multi-district cases, creates and directs multi-million-dollar grant programs and settlement distributions and researches and writes analytical reports garnering national attention. RAD is comprised of data scientists, analysts and technologists who provide comprehensive data and research analysis to support work across the Office of the New York State Attorney General's jurisdiction.